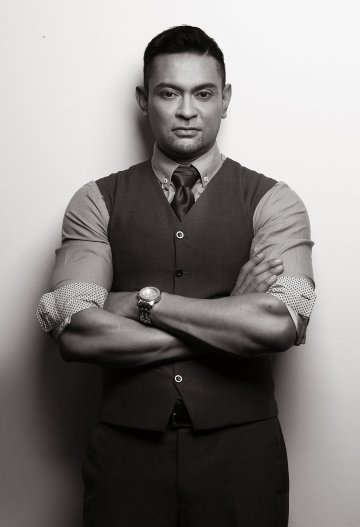 OUR FOUNDER & TEAM.

​Having set foot into the media industry over two decades ago, Adi has since nurtured his passion and expertise in creative production, delving in areas such as script-writing, voice-overs, and audio post-production. His portfolio boasts an impressive track record of close to 1,000 commercials produced for more than 100 clients. His maiden Indie production as a creative producer and writer has also reached over 900,000 views on YouTube.​


His keen ear for sound, coupled with his extensive knowledge and ability to find balance between the clients' expectations and the best audio practices, has made him one of the most sought-after creative directors in the media circle. To date, he has achieved more than 20 creative and popularity awards, including Singapore's Metrosexual Artiste, Most Favourite Radio Personality (x3), Most Popular Radio Personality (x3) and Most Creative Radio Commercial (x4).

With an award-winning team, ADC Studios's biggest achievement to date is the 5-episode info-ed series Buku 555, which was televised on Suria. Other accolades won by the team also include awards from numerous participation in The New York Festival, London International Advertising Awards, and IBA (Hollywood Radio and Television Society).